The effect of design parameters on energy characteristics of Darrieus rotor
R.K. Manatbayev

Physico-Technical Faculty, al-Farabi Kazakh National University, Almaty, Kazakhstan

A. Georgiev

Plovdiv university Paisii Hilendarski, Plovdiv, Bulgaria

R. Popov

Plovdiv university Paisii Hilendarski, Plovdiv, Bulgaria

D. Dzhonova-Atanasova

Plovdiv university Paisii Hilendarski, Plovdiv, Bulgaria

Kuikabayeva А.А.

Physico-Technical Faculty, al-Farabi Kazakh National University, Almaty, Kazakhstan

E.M. Zulbukharova

Physico-Technical Faculty, al-Farabi Kazakh National University, Almaty, Kazakhstan
Abstract
In the last 10-15 years the use of wind energy is growing. There are more than 20,000 wind power turbines with a total capacity of more than a few megawatts in the world. Kazakhstan has significant wind power resources. Resources of the Jungar gate and Shelek complex in Almaty region are the best known in this respect. Their capabilities for use in electricity generation of air flow are unique. This article describes the main types of wind turbines and the benefits of Darrieus rotor over other wind turbines. The article provides the basic calculations to determine the effect of the wind turbine Darrieus design characteristics on its energy efficiency. This article shows the dependence of the maximum utilization coefficient of wind energy vertical axis windwheels from the number of blades with constant filling factor σ, from the number of blades with their constant width, from blades elongation λ. Design characteristics for 1 kW rotor were identified based on these results. Also, wind turbine scheme, that can provide thermal protection by warm air natural ventilation in the rotating elements of wind turbine which arises due to centrifugal forces, is shown.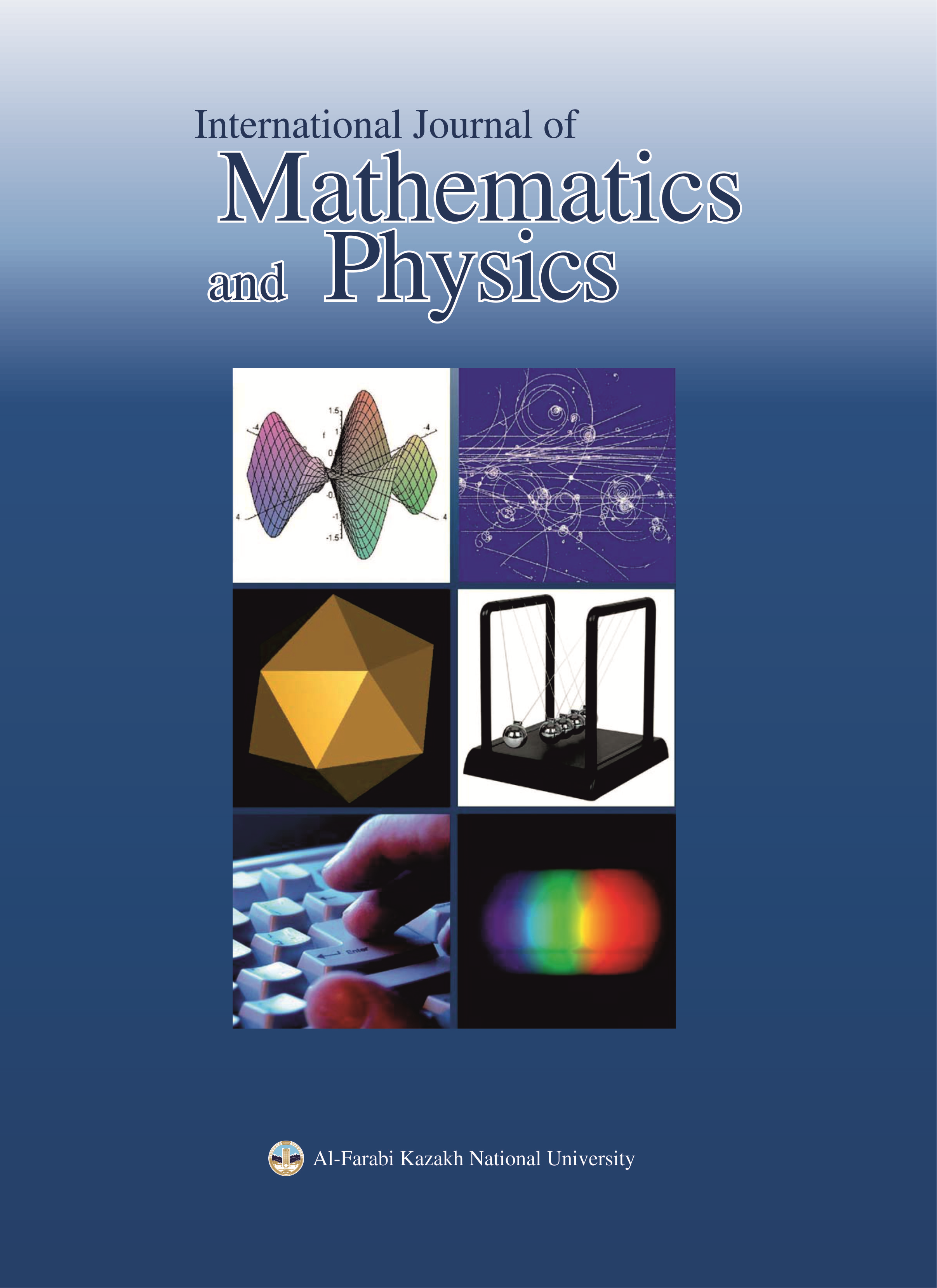 How to Cite
MANATBAYEV, R.K. et al. The effect of design parameters on energy characteristics of Darrieus rotor.
International Journal of Mathematics and Physics
, [S.l.], v. 7, n. 1, oct. 2016. ISSN 2409-5508. Available at: <
http://ijmph.kaznu.kz/index.php/kaznu/article/view/167
>. Date accessed: 21 mar. 2019.
Section
Nuclear Physics and Nanotechnology
Keywords
Darrieus rotor, rotation shaft, windturbine, the fill factor, thermal protection, ideal rotor.