Investigation of interaction processes of 3He with 14N nuclei аt 50 and 60 mev
N. Burtebayev

Institute of Nuclear Physics, Almaty, Kazakhstan

D.K. Alimov

Institute of Nuclear Physics, Almaty, Kazakhstan Department of Physics and Technology, al-Faraby KazNU, Almaty, Kazakhstan

I. Boztosun

Faculty of Science Department of Physics, Akdeniz University, Antalya, Turkey

Z. Kerimkulov

Institute of Nuclear Physics, Almaty, Kazakhstan

M. Nassurlla

Institute of Nuclear Physics, Almaty, Kazakhstan

Y.S. Mukhamejanov

Institute of Nuclear Physics, Almaty, Kazakhstan Department of Physics and Technology, al-Faraby KazNU, Almaty, Kazakhstan

A.V. Yushkov

Department of Physics and Technology, al-Faraby KazNU, Almaty, Kazakhstan

S.K. Sakhiev

Institute of Nuclear Physics, Almaty, Kazakhstan

D.M. Janseitov

Physics and Technology Department, Eurasian National University, Astana, Kazakhstan

A.N. Bahtibayev

Natural Sciences Faculty, A. Yesevi IKTU, Turkestan, Kazakhstan

A. Pattaev

Natural Sciences Faculty, A. Yesevi IKTU, Turkestan, Kazakhstan

Sh. Hamada

Faculty of Science, Tanta University, Tanta, Egypt
Abstract
Elastic scattering of 3He on 14N as example of 1p-shell nuclei at 50 and 60 MeV has been investigated within the framework of Optical Model. In the Optical Model analysis, both microscopic double-folding and phenomenological potentials for the real part of the complex nuclear potential have been used. For both microscopic double-folding and phenomenological analysis, the imaginary potential has taken to be Wood-Saxon volume shaped. It is noticed that while a normalization of the strength of the double-folding real potential is needed to explain the structure observed in the experimental data, a good agreement between experimental data is obtained for the phenomenological potential case.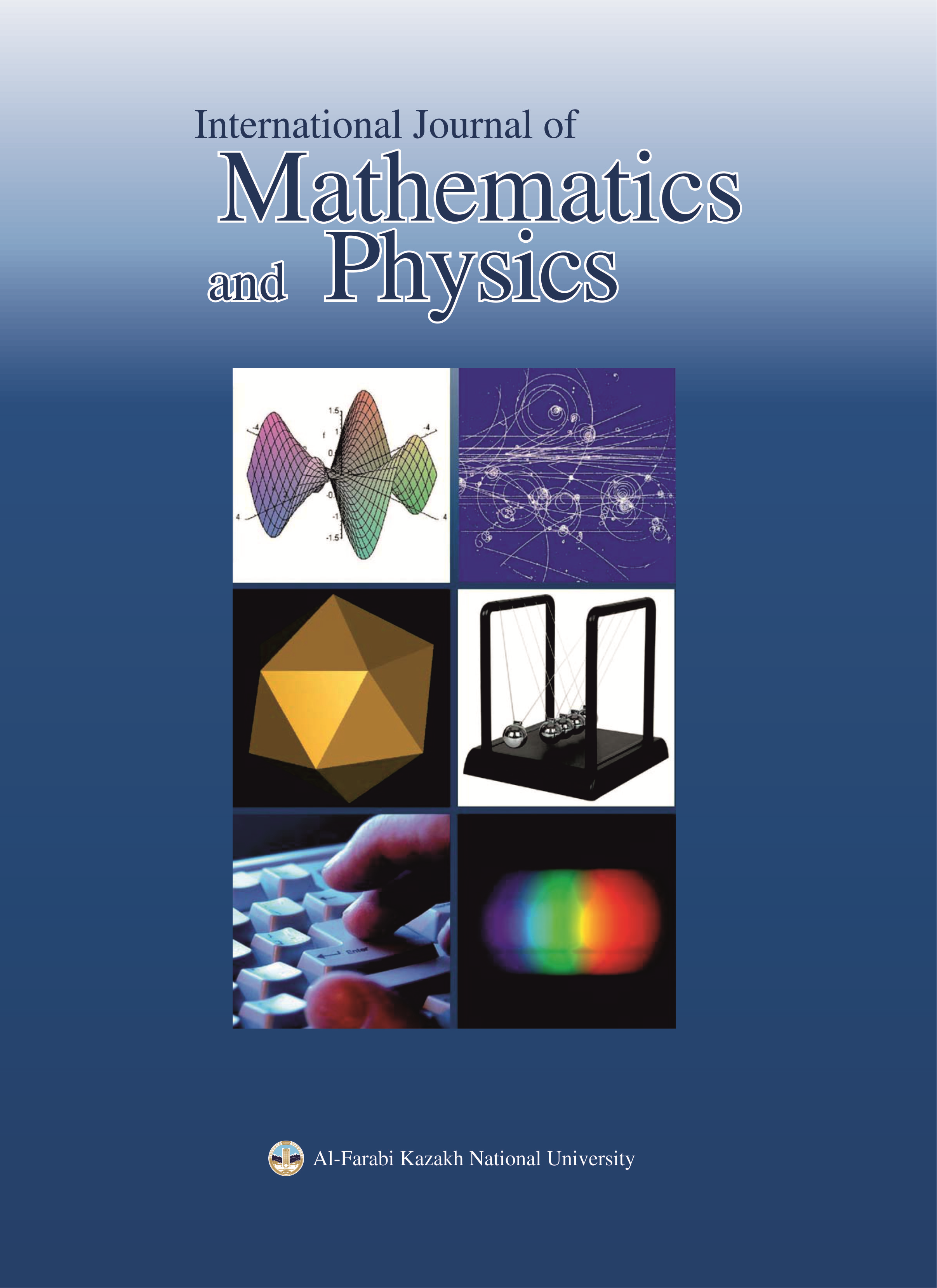 How to Cite
BURTEBAYEV, N. et al. Investigation of interaction processes of 3He with 14N nuclei аt 50 and 60 mev.
International Journal of Mathematics and Physics
, [S.l.], v. 7, n. 1, oct. 2016. ISSN 2409-5508. Available at: <
http://ijmph.kaznu.kz/index.php/kaznu/article/view/151
>. Date accessed: 21 mar. 2019.
Section
Nuclear Physics and Nanotechnology
Keywords
optical model, double-folding potential, elastic and inelastic scattering, nucleon-nucleon interaction, fresco.